INSTAPRINT
Phase 1: Research
We started our project by casting a wide net to understand the complexities of printing digital photos. With a comprehensive user survey, we set out to understand the desires and motivations of Instagram community members. From the 195 people surveyed, we selected 10 Instagram users for follow-up questions. Then, we conducted a competitive analysis to add context to the whole picture.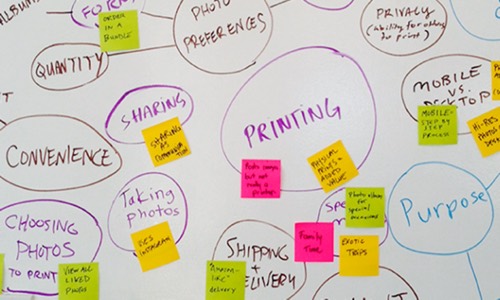 Phase 2: Organize
We gathered the data and insights from the research phase to kick off our brainstorm. As a way to keep people first, we created three personas: Zoey, Vicki, and Graham. These personas served as our touchstone during task analysis and user flows. They helped us distill Instagram Print's key functions, prioritize features, and clarify the end goal.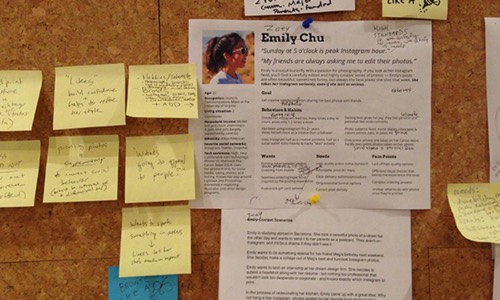 Phase 3: Design
What would Zoey do? After assigning our primary user to the strictest judge, we set out to sketch potential solutions for Instagram Print. We uncovered three distinct ways for Zoey to print: a swipe gesture for power users, an embedded option on photos, and a print page on the profile settings. Our designs gradually increased in fidelity as we moved from paper sketches to high-fidelity wireframes and mock-ups. I focused on developing screens for checkout, order review, and purchasing.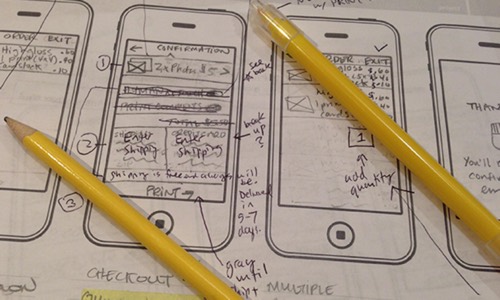 Phase 4: Test
Testing is one of the most important parts of any design process. I always made sure our designs were intuitive and efficient. As a team, we conducted usability tests on all of our prototypes.
Phase 5: Implement
Launch of Instagram Print came with the final prototype. Once we made the major and minor tweaks according to people's feedback, we had a polished final product!