HEARST NEWSPAPERS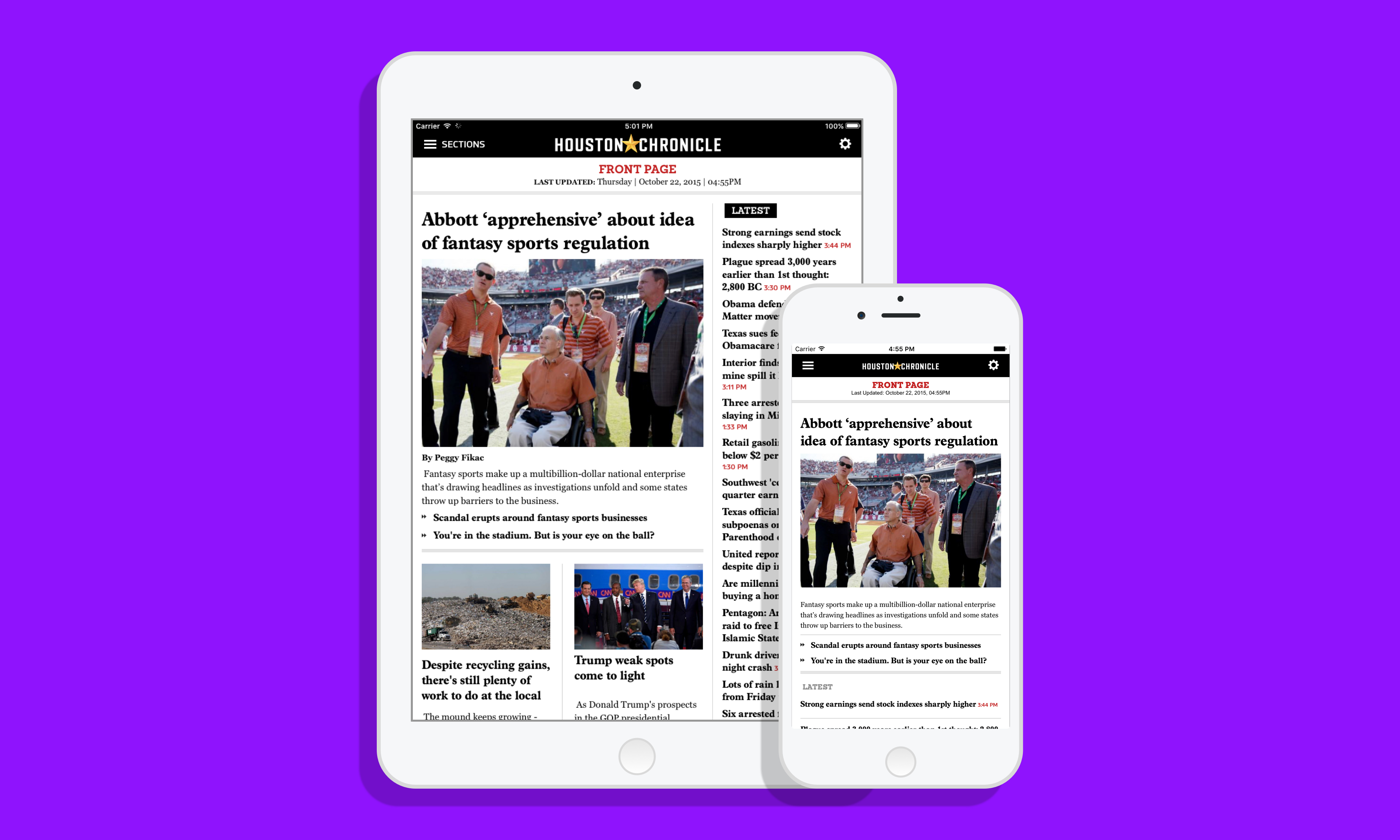 As the UX Architect at Hearst Newspapers, I was responsible for translating reader needs, business objectives, and technology capabilities into the navigation, organization, and interaction design specifications for the reading experiences on all the local Hearst newspaper properties. Below is an example of my design process with the San Francisco Chronicle app as the model.
Phase 1: Research
Instead of waiting for inspiration to strike, I prefer to dive into data to prioritize the most crucial features and identify opportunities for improvement. Through a comprehensive survey of iPad readers in four markets, I aggregated the overall sentiment of users and determined the "low-hanging fruit" in making a better experience for readers. A competitive analysis and heuristic evaluation helped turn data into tangible designs.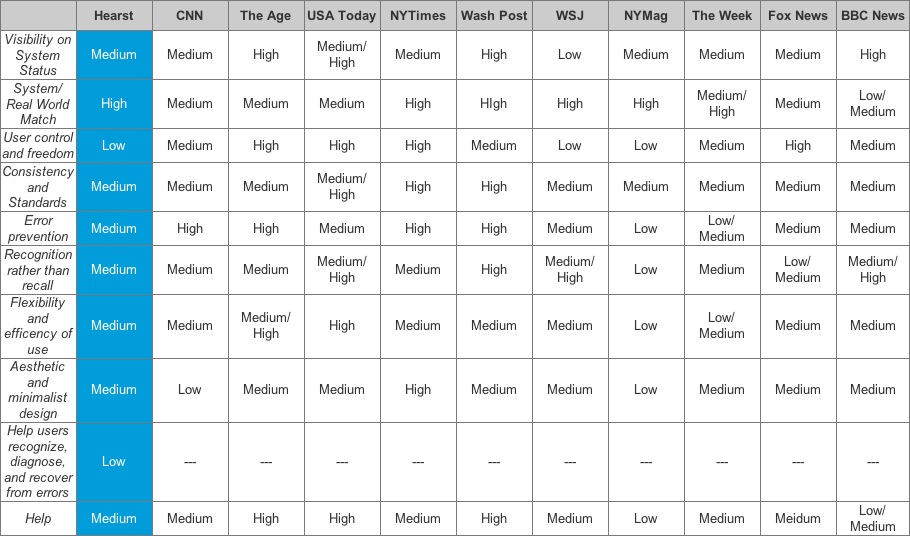 Phase 2: Organize
I acted as the bridge between readers and stakeholders, finding middle ground between both parties. In order to strike a balance between user and business needs, I ensured that streamlining the producer workflow would allow readers to receive all the print content they were expecting. I also developed a layered update mechanism to curb the overwhelming influx of breaking news that the paper-prone iPad audience disliked.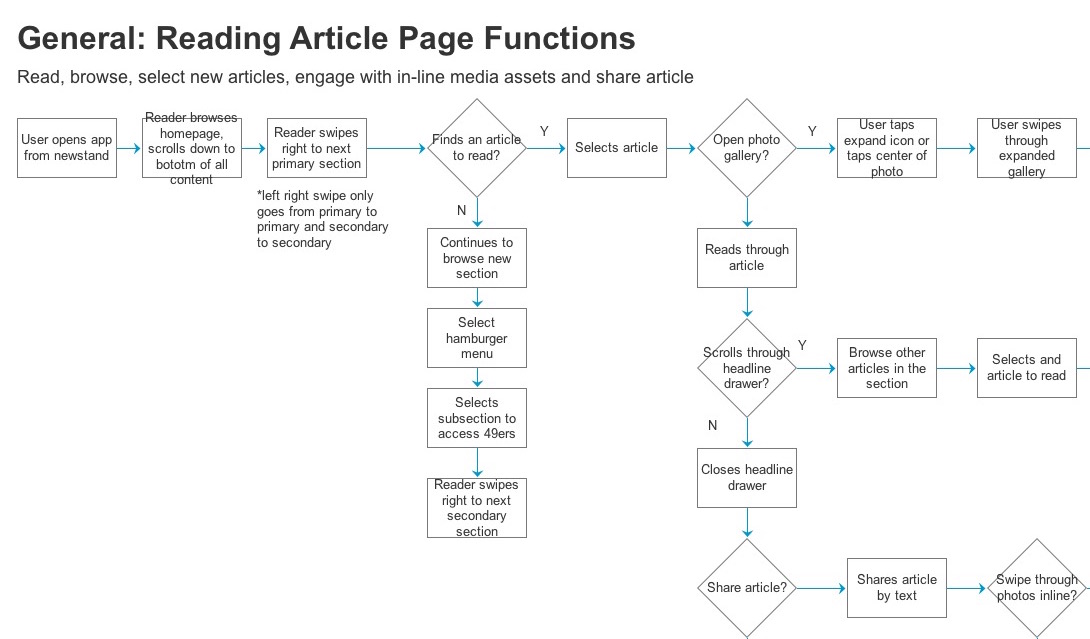 Phase 3: Design
After brainstorming with the design team, I consolidated the various ideas and solutions for navigation and flow into two main prototypes.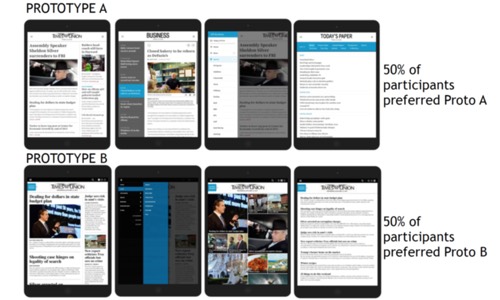 Phase 4: Test
I planned, recruited, wrote, and moderated usability tests in three cities to validate our design decisions and weed out any unnecessary elements. We were surprised to learn that even though a majority of the iPad readers viewed the app as a replacement for print, they were unenthusiastic of having a "Print" section in the app.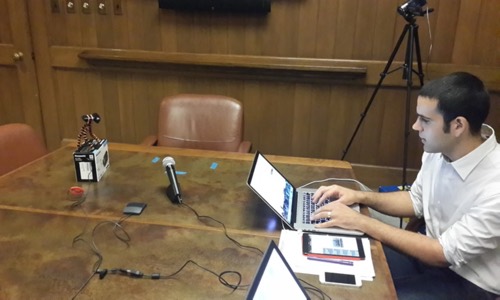 Phase 5: Implement
The new app was released in the fall of 2015. Since the launch, the team as been actively iterating to address user feedback.