PONCHO NYC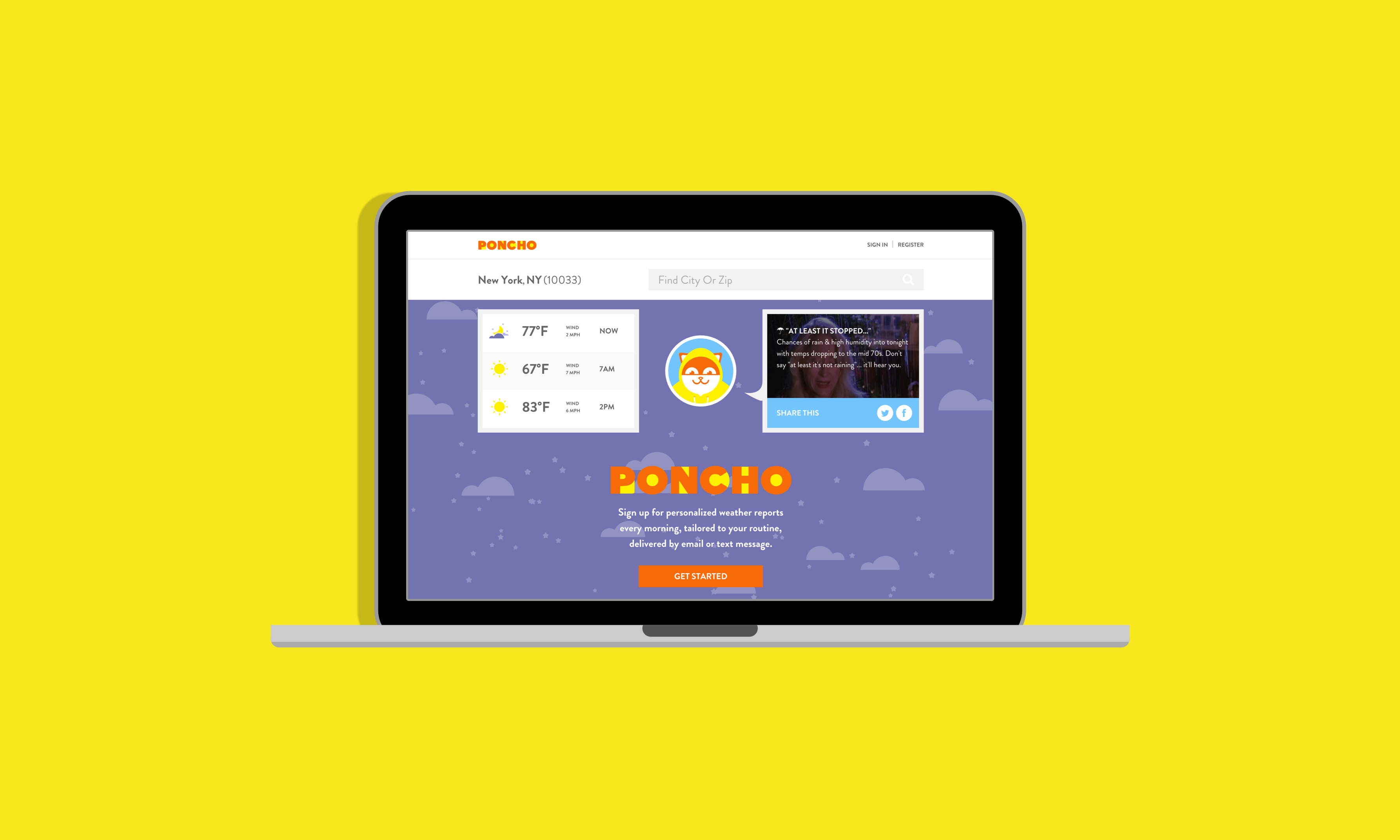 Phase 1: Research
I culled affinity information from Poncho users using Rapportive, Facebook, and LinkedIn. By culling the interests of current Poncho users, I was able to identify a typical Poncho user.
Phase 2: Organize
I distilled all the learnings from my research phase to create two Poncho personas: Mindy and Robert. Both personas were used to articulate the importance of a transparent and clear referral program.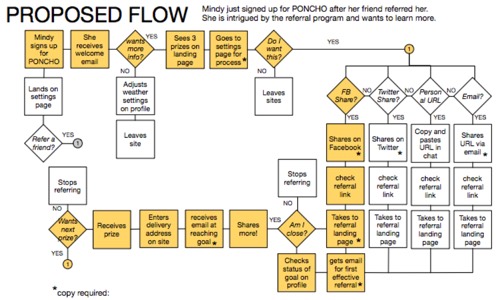 Phase 3: Design
With our persona Mindy in mind, I set out to create the ideal referral program. The new proposed program gives immediate feedback to users who reach the target number of referrals and guides them along the way with appropriate indicators and goal completion.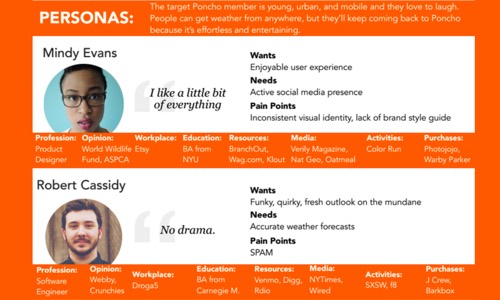 Phase 4: Test
For this project, testing was set for a later date. However, I did gather valuable user feedback from talking with Poncho users about their frustrations with the original referral program and whether or not the new proposed solution would make them happy. Most were eager for the new referral program (and excited to get their yellow umbrella prize in the mail).
Phase 5: Implement
After sketching out an ideal user flow, or the "Golden Path" of a Poncho user, I handed the user flow document over to the engineers. As a marketing team, we decided on the new swag we should offer (like Poncho sunglasses) and developed a more robust tiered referral program. Now, Poncho is ready for new cities and already starting its expansion in Chicago!